When we first saw the farmyard, trees were growing inside the barn since the roof had half collapsed. The building was supposed to be torn down.
Now, the barn is the heart of the Re:hof.
It is a monumental space with large windows, reminiscent of a church nave and available to our guests and visitors for all kinds of activities. It is a room for playing games on rainy days, reading or surfing the World Wide Web, since this is our WiFi hotspot.
The large barn room is a multi-functional space that can be used for many activities.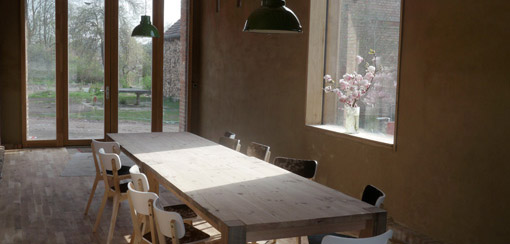 PROGRAM
In summer we organize cultural events...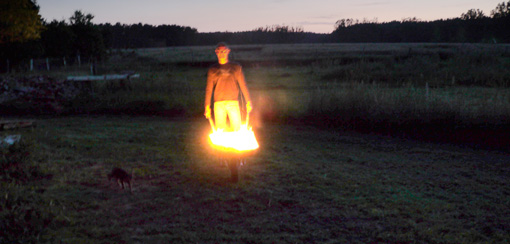 Re:hof is a modern, romantic place to get married.