STORCH BIER 
Henning Storch is a self taught brewer and is located in Lychen. He has revived the regional, old brewing tradition based on his appreciation of craftsmanship. You can make an appointment or try your luck and simply swing by pay him a visit. If he is home, he will happily serve you. Or you can buy his bier locally at We & Te, for example.
Rutenberger Straße 1, Lychen I 0173 463 1245
---
SEENFISCHEREI KREMPIG 
In Beenz at Seenfischerei Krempig you will find an assortment of fresh fish as well as smoked fish from their own smokehouse. Their seasonal selection includes vendace, which is only found in the cleanest and clearest waters. Vendace (whitefish) is a regional delicacy and is smoked fresh daily in the smokehouse during the summer months. 
Beenzhof 1, Beenz I 039888 2734
---

UCKERMARK FISCH 
Here you will find local fresh fish, as well as smoked or pickled fish, conveniently located in Lychen.  
Am Großen Lychensee 5, Lychen I 039888-2457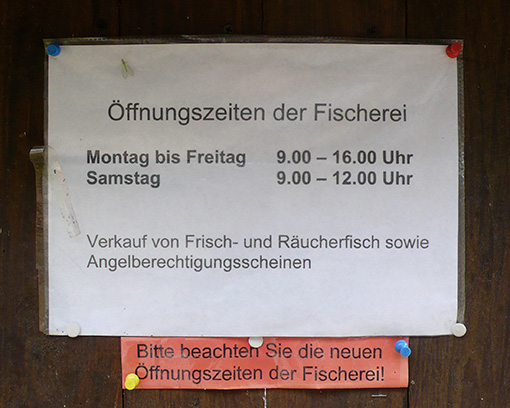 ---
NATURSEIFEN MANUFAKTUR UCKERMARK 
Here you can buy an assorment of very nice handmade soaps, solid shampoos, gentle and effective deoderant and other items for lovely skin. 
Buchenhain 34, Boitzenburger Land I 039889 509 082